Sole Patchwork of Life (SPL)
An Interactive Civic Engagement Community Project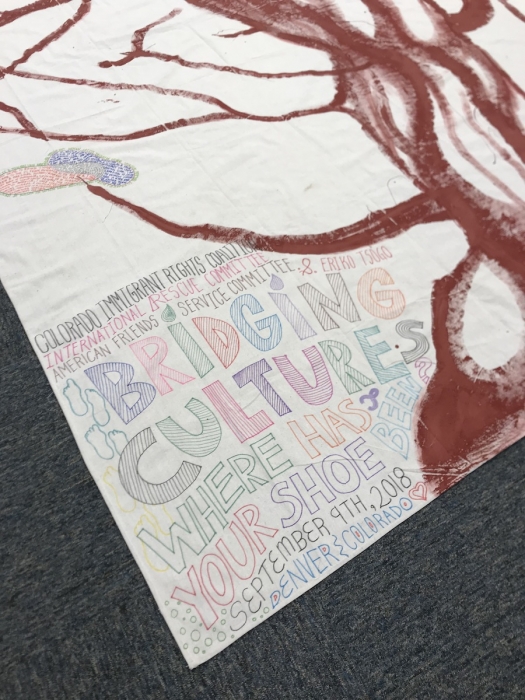 About:
Soles Patchwork of Life was a touring community engagement project created by artist Eriko Tsogo. The project ran from 2019-2021 having collaborated with 12 institutions in total throughout the Denver Council District areas. The Sole Patchwork of Life project Colorado Tour is made possible by grant support from City of Denver Office of Equity and Diversity.
The project workshops used the power of storytelling, art, writing, performance and community to bridge and weave marginalized communities and cultures together.
An old American proverb recalls, "you can't understand someone until you've walked a mile in their shoes." In this spirit, SPL invited community to bring a shoe from their culture to trace onto the main "Tree of Life" [Soles of Life] community canvas. Within each shoe imprint, participants were invited to write and share their origin/immigration stories. Each shoe imprint represented a leaf on the tree. The Tree of Life motif was painted in traditional Mongolian ornamental design patterns using the Colorado state flag colors. Between 2019-2021, SPL has had 12 workshop stops with collaborating organizations throughout Denver ending with two completed large scale canvases.
SPL partnering organizations:
- Mile High Islamic Center: Bosnian Educational and Cultural Center of Colorado
- Mongolian Culture and Heritage Center of Colorado
- Colorado Immigrant Rights Coalition
- Museo De Las Americas
- University of Denver
- The Center on Colfax: Rainbow Alley
- Denver Women's Correctional Facility
- The Gathering Place
- Zion Senior Center
- Womxn From The Mountain
- Anchor Center for Blind Children
- Japanese Arts Network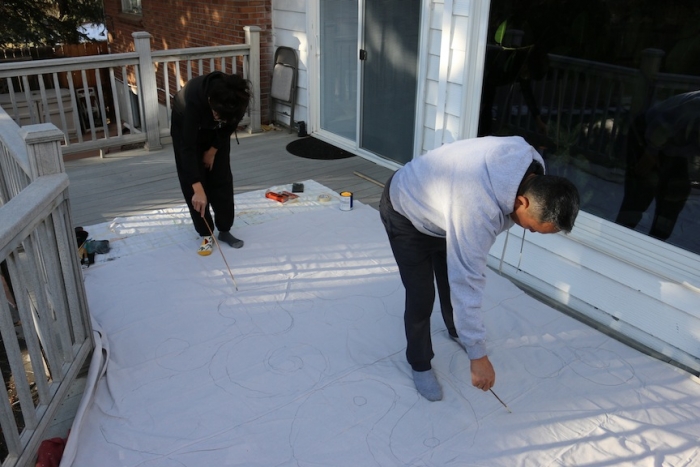 The shoe motif provides a unique means of artistic dialogue and bonding between socially marginalized, often outcast communities to empathize with one another in order to understand and learn from each through our differences. The project uses the motif of the shoe and sole imprint to promote cultural exchange, intersectionality, diversity and inclusivity through the power of art and storytelling to celebrate radical diversity and advocate social change through innate creativity.

SPL Image Gallery, please click on images to enlarge/reduce.